Throughout the thousand years of its eventful history, marked by destruction, wars and natural calamities, Hà Nội still preserves many ancient architectural works including the Old Quarter and over 600 pagodas and temples. Below writing about 17 famous What to see or Things to do in Hanoi include the One Pillar Pagoda (built in 1049), the Temple of Literature (built in 1070), Hà Nội Citadel, Hà Nội Opera House, President Hồ Chí Minh's Mausoleum, and so on. Hà Nội also characteristically contains 18 beautiful lakes such as Hoàn Kiếm Lake, West Lake, and Trúc Bạch Lake, which are the lungs of the city, with their surrounding gardens and trees providing a vital source of energy.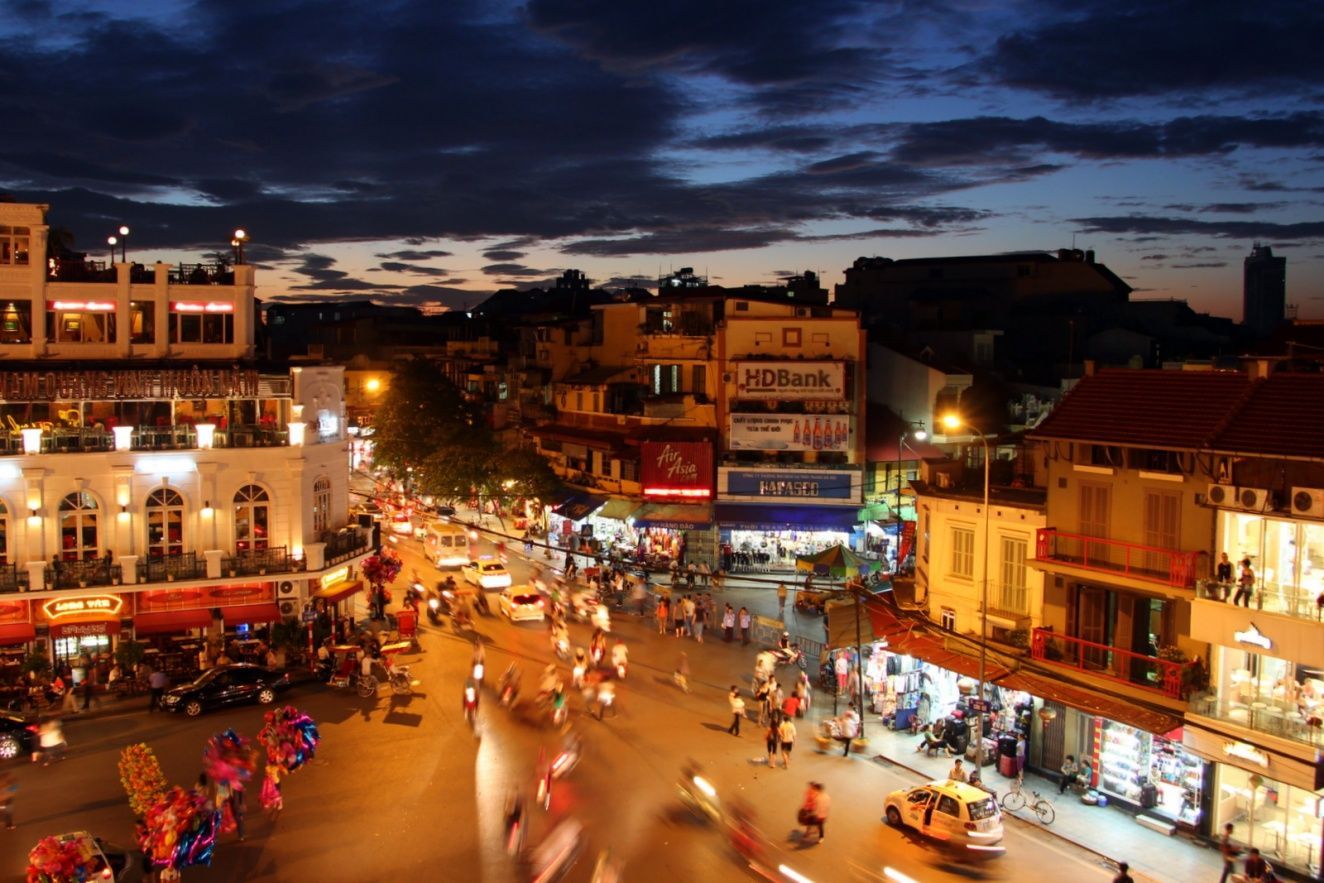 1.Wander around Hanoi Old Quarter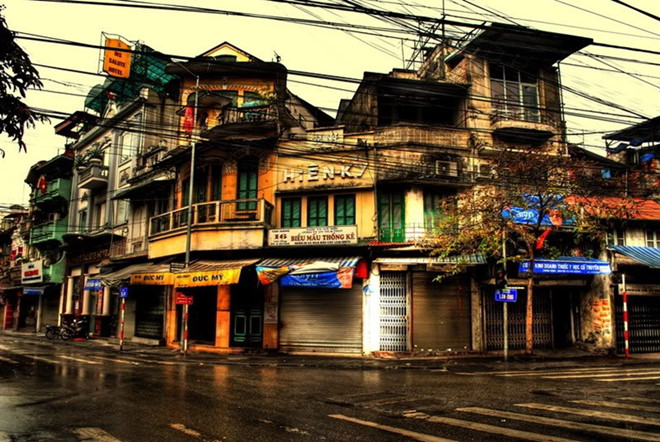 Here you will have the chance to observe French colonial architecture. The Old Quarter is located in the Ba Dinh district. It is near the business area and it is the busiest tourist attraction. Here you can find small streets with many street vendors, selling food and souvenirs on the street. The streets are packed with scooters, bicycles, and cars. It is a truly a local experience that will give you an idea what it is like to live in Hanoi. Here you can try some tasty street food as well.
2. Hoan Kiem lake and Walking street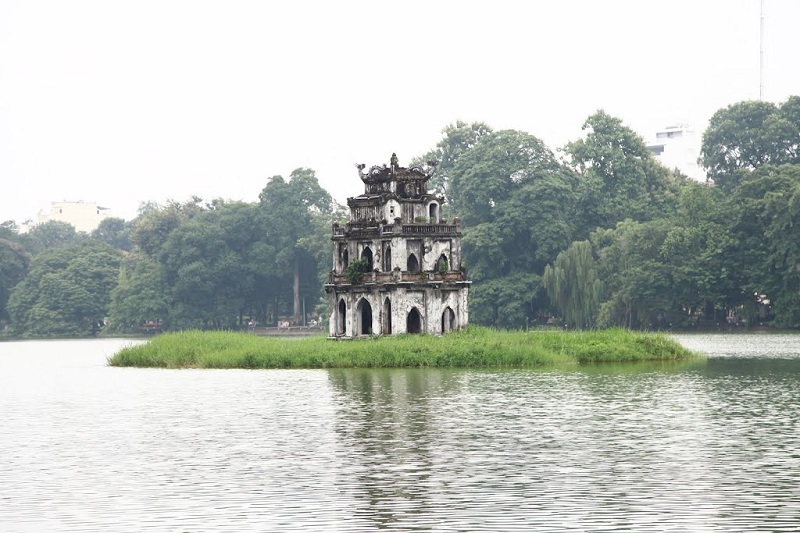 Hoan Kiem lake (or Sword lake) is an important part of the Old Quarter, considered as the heart of Hanoi. It is also a frequent place for important events in Hanoi. In the center of the lake is Turtle temple (Hoan Kiem turtle is a spirit symbol of Hanoi), next to Ngoc Son temple and The Huc bridge. So this lake is not only a beautiful landscape but also a spiritual and historical value. On Saturday and Sunday, the main street around the lake is vehicle closing for only walking. There are many interesting cultural and artistic activities here.
Ho Chi Minh Mausoleum
Ho Chi Minh Mausoleum is the place where President Ho Chi Minh's remains are located. Ho Chi Minh mausoleum was officially started on September 2, 1973, at the site of the old station between Ba Dinh Square, where he had chaired large rallies.The mausoleum was inaugurated on August 29, 1975. The mausoleum consists of three layers with the height of 21.6 meters and the width of 41.2 meters. Around the mausoleum are gardens where more than 250 plant species are grown from all parts of Vietnam.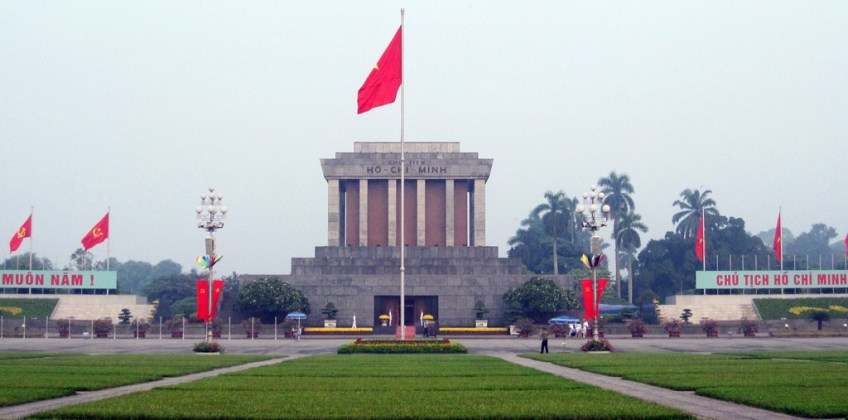 After passing through some safety checking by Mausoleum's guard, tourist have to line up step by step before enter to the main mausoleum (where the body of Ho Chi Minh locate). There are many type of restrictions by the authority here such as you need to follow the dress code, be silent and walk in straight lines. Apart from that no smoking, drinking or eating.
Open time of Ho Chi Minh Mausoleum: The mausoleum closes on Monday and Friday except national days (19th May, 2nd Sep, Lunar Newyear)
– Summer time (April – October): 7h30-10h30. On Saturday and Sunday is 7h30-11h00.
– Winter time (November – March): 8h00 – 11h00. On Saturday and Sunday is 8h00 – 11h30.
If coming at the time of closing time, the traveller still can visit around the Ho Chi Minh's complex such as Ba Dinh square, Ho Chi Minh museum, Ho Chi Minh's house or Chua Mot Cot pagoda.
Address of Ho Chi Minh Mausoleum: The main address is at 02 Hung Vuong street but tourist have to enter from the gate at 19 Ngoc Ha street.
Read more: The Ceremony of raising and lowering national flag at Ho Chi Minh mausoleum
Watch a Water Puppet Theatre Performance

Water puppet is a unique and special culture of Viet Nam
Water puppet is a unique performance art. Thang Long Theater on Hoan Kiem Lake in Hanoi's Old Quarter is the best venue for such performances. The puppets are made from wood, and the traditional folk tales are portrayed while a live band performs traditional songs. Though the theater's seats will force tall people to bend their legs in uncomfortable ways, this is on of the most unique and rewarding experiences in Hanoi.
Shop at the Dong Xuan Market 
Visit the Dong Xuan Market to buy anything and everything you can imagine. It is housed in a four-story Soviet-style building. On the ground floor, you can see a fish market, where you can see all sorts of species. It is only recommended to those who do not have sensitive noses as the aroma can get quite intimidating. On the other floors, you can buy souvenirs, fashion apparel, printed T-shirts at the best prices. It is open every day until 7 pm.
Visit the Ba Vi National Park
This national park is a beautiful nature reserve 58 km's away from Downtown Hanoi. It is an ideal place to go hiking on the hills and escape from the bustling city. The three-peak mountain in the National Park are often covered by the clouds. A diverse range of jungle plants and animals can be discovered in the national park. In the forest floors, you can find natural hot springs which you can visit. At the peak of the tallest mountain, there is a temple from the 11th century. From this place, you can see stunning views of its surrounding landscape.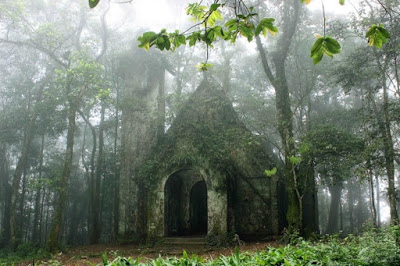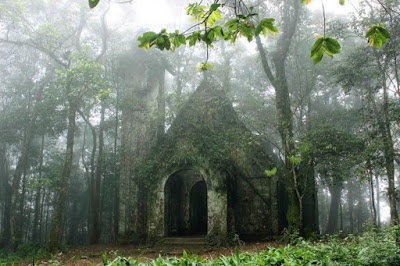 It is a place where you will find different species of birds, animals and plants. It spans across around 26,720 acres of land which is quite vast and you can spot various type of animals here. But the reason why it attracts so many visitors and tourists is the natural beauty of the place.The park is rich in flora and fauna, it is a great place to be in midst of nature and enjoy your time here. The scenic beauty is at an another level altogether, if you are a tourist you must not leave Hanoi without visiting the lovely place.
Soak Up Some Culture in the Hanoi Opera House
The opera house was modeled after the Paris Opera House and it is the most beautiful building in Hanoi. The opera is located in the French Quarter. It was built in 1911 during the French invasion of Hanoi and it was created to entertain the French elite at the time. The building went into decline after the French left Hanoi. It was renovated again in 1997. A ticket costs anything between VND 100,000 – VND 2,000,000 and it showcases Vietnamese Opera Performances as well as Asian dance and ballet performances and musical concerts.
Visit the Temple of Literature (Van Mieu Quoc Tu Giam)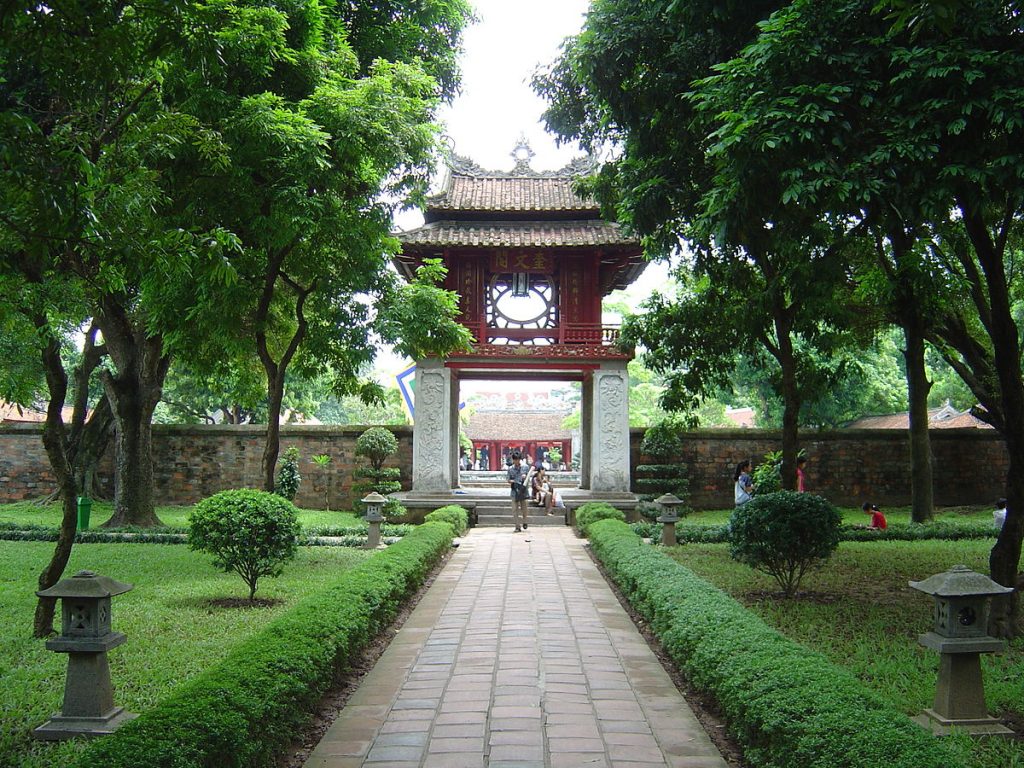 It is a beautiful temple complex in the center of Hanoi that was built to be the center of learning dedicated to Chinese age and Confucius. In the last 1000 years, many buildings were added and today it is a beautiful park filled with pavilions, shrines and a rich garden. Graduating doctors always visit the temple of literature after their graduation. The temple is open every day except Monday until 4:30 pm
Vietnam Museum of Ethnology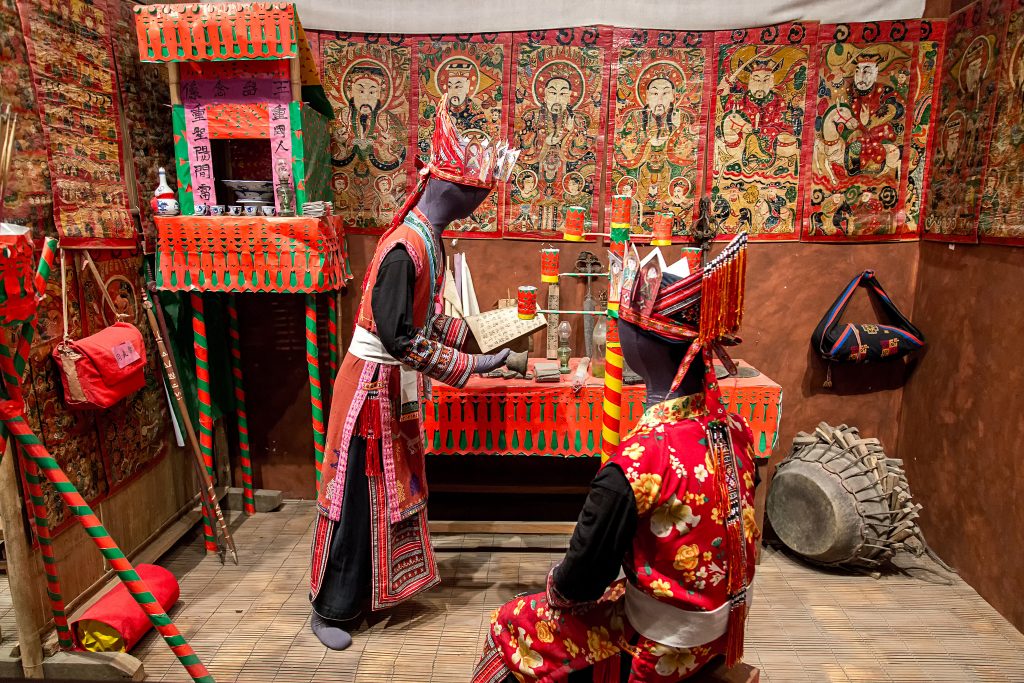 >> Read more: Vietnam Museum of Ethnology – Top 25 best museum in Asia
This fabulous collection relating to Vietnam's ethnic minorities features well-presented tribal art, artefacts and everyday objects gathered from across the nation, and examples of traditional village houses. Displays are well labelled in Vietnamese, French and English. If you're into anthropology, it's well worth the approximately 200,000d-each-way taxi fares to the Cau Giay district, about 7km from the city centre, where the museum is located.
Hanoi Church – Saint Joseph Cathedral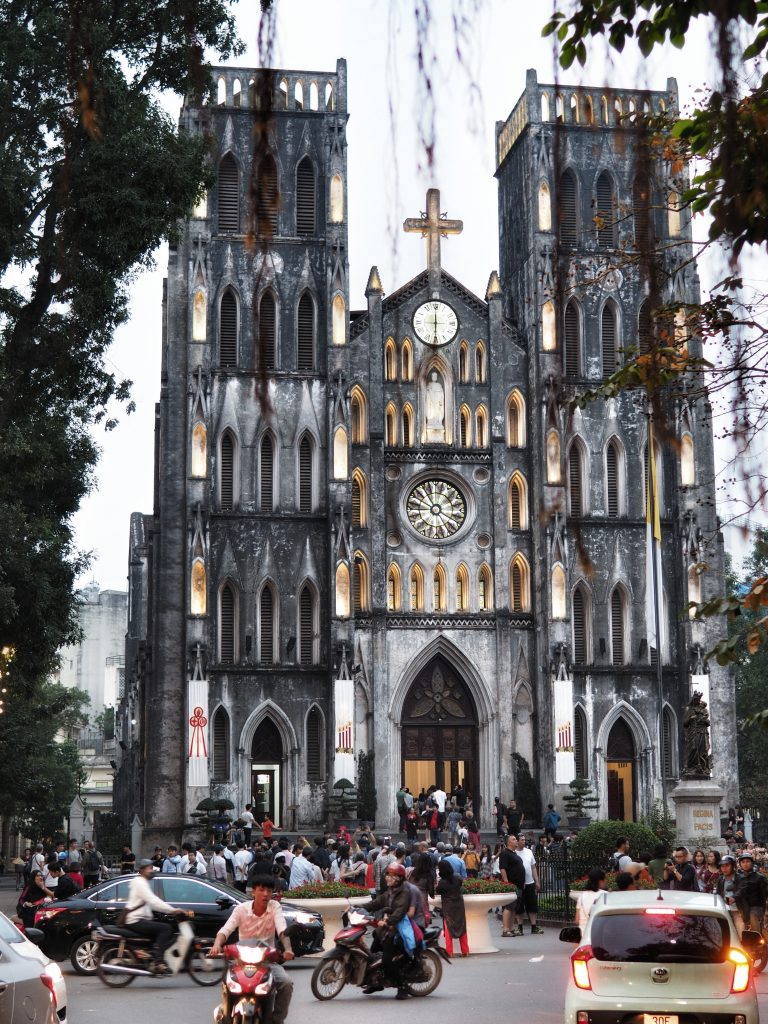 Located at 40 Nha Chung street, Hanoi, is a Roman Catholic cathedral with neo- gothic style, which was built about 120 years ago. In 1882, after the French army conquered Hanoi, the cathedral was constructed and completed in 1886. The cathedral and Nha Chung area were built on the land formerly belonging to Bao Thien pagoda, which was built under Ly dynasty. The architecture with domes of the cathedral follows the Gothic style and design of Paris Cathedral. It is 64.5m in length, 20.5m in width with two bell towers of 31.5m-height. Though the appearance of the cathedral, from the doors, the colorful window glass, to the religious paintings for decoration follows Western style, the main interior part is decorated in Vietnamese way with two typical colors yellow and red. Outside, in front of the cathedral is the statue of Mother Maria.
Today, taking advantage of beautiful architecture and good venue at the center of the city, the area surrounding the cathedral is always packed with hundreds of local people and tourists hanging out with friends for drinking, talking, and watching the street.
Nha Chung Street now becomes the "Lemon Tea" street, a popular gathering place to many youngsters in Hanoi, and home to eye-catching souvenir shops and Western style restaurants. It is not only the holly place for Christian couples hold their wedding, but also a great venue for non- religious grooms and brides to take nice wedding shots.
Hoa Lo prison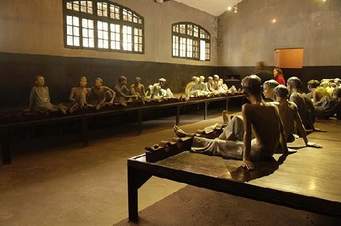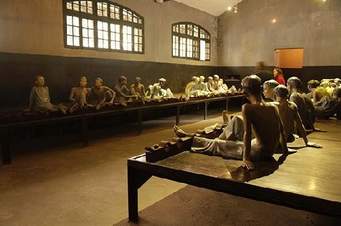 Hoa Lo Prison is not actually a prison but is a museum as of now. It was demolished in the 1990s and since then it exists as a tourist visiting spot and a museum. The gatehouse serves as the popular museum.This is the same prison which the French colonists used for the political prisoners of Vietnam. During the Vietnam war, this prison had a great importance and for the same reason, it is regarded as one of the most visited historical establishment in Vietnam.
One Pillar Pagoda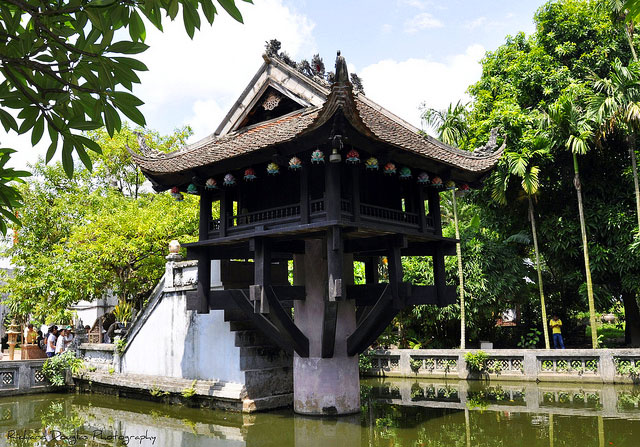 One Pillar Pagoda is a major tourist attraction in Hanoi and attracts a lot of visitors here. The place is quite peaceful and the pillar on which the temple is built is stunning. The place is an ancient Buddhist temple and has existed since more than a millennium ago. It was built by the emperor Ly Thai Tong in around 1054. He made it as a gratitude for having a son and erected the pillar in between of a lotus pond. This pagoda now is one part of Ho Chi Minh's complex.
Long Bien Bridge, Hanoi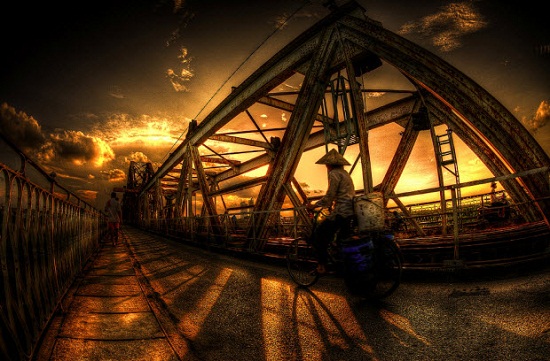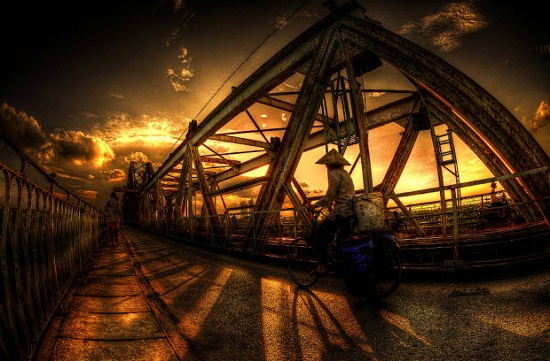 The Long Bien bridge is a historic cantilever bridge which connects the two famous districts in the city of Hanoi namely Hoan Kiem and Long Bien. It is around 1700 m in length and was opened long back in 1903 and is operational till now. There was some renovations conducted few years back to maintain the bridge for usage. When the bridge was made, it was one of the longest bridges in Asia at that time. During the Vietnam war, the bridge was attacked a lot and had to go under heavy maintenance in order to become functional again.
Vincom Mega Mall, Hanoi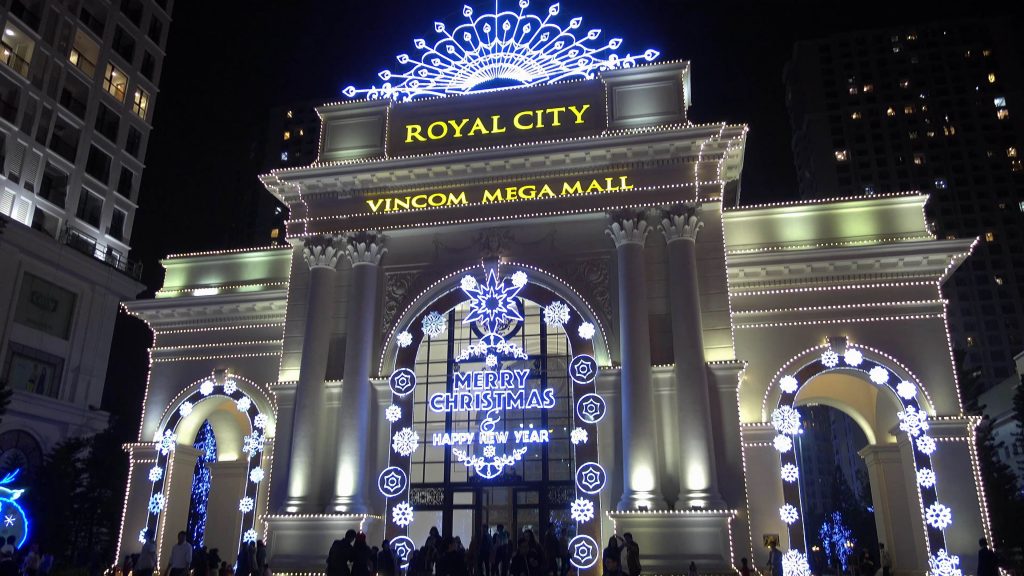 Vincom Mega Mall is a modern day mall that is high on architecture. This is one of the most visited shopping destinations in Hanoi. You can access a number of fashion and well-being stores in this mall that are very attractive. Vincom Mega Mall also has different sections that are dedicated to ice skating and other fun activities. You can also watch a movie in the cinema hall that is located inside Vincom Mega Mall. There are local as well as international brands that are very active in this shopping centre. You can experience a large crowd on weekends at Vincom Mega Mall due to its excellent collection of luxury goods. The waterworld at Vincom Mega Mall must be visited to stay entertained.
Location: 72A Nguyen Trai | Thanh Xuan, Hanoi,Vietnam
Highlights: The interior of Vincom Mega Mall will surely keep you relaxed.
15. West lake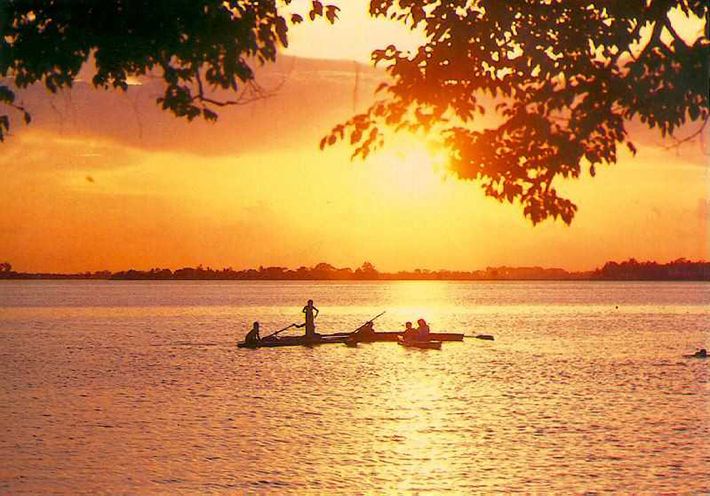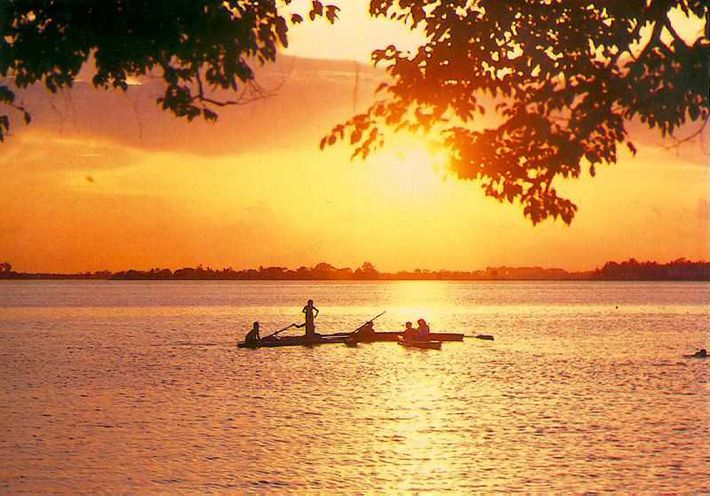 It is a fresh water lake located right in the center of Hanoi. This is the largest lake of the city and one of the most popular places for recreation activities as there are many kind of gardens, hotels and villas around the lake. You will be surprised to know that the shore length of this lake is around 17 KM. People like to chill out here on their vacation as the spot also has many entertainment facilities that keeps the tourists engaged. The lake was created by taking a curved part of the Red river. There are many kinds of historical contexts that this lake carries and it was also said that the lake was shaped after a battle between some warriors many centuries ago.
Tran Quoc Pagoda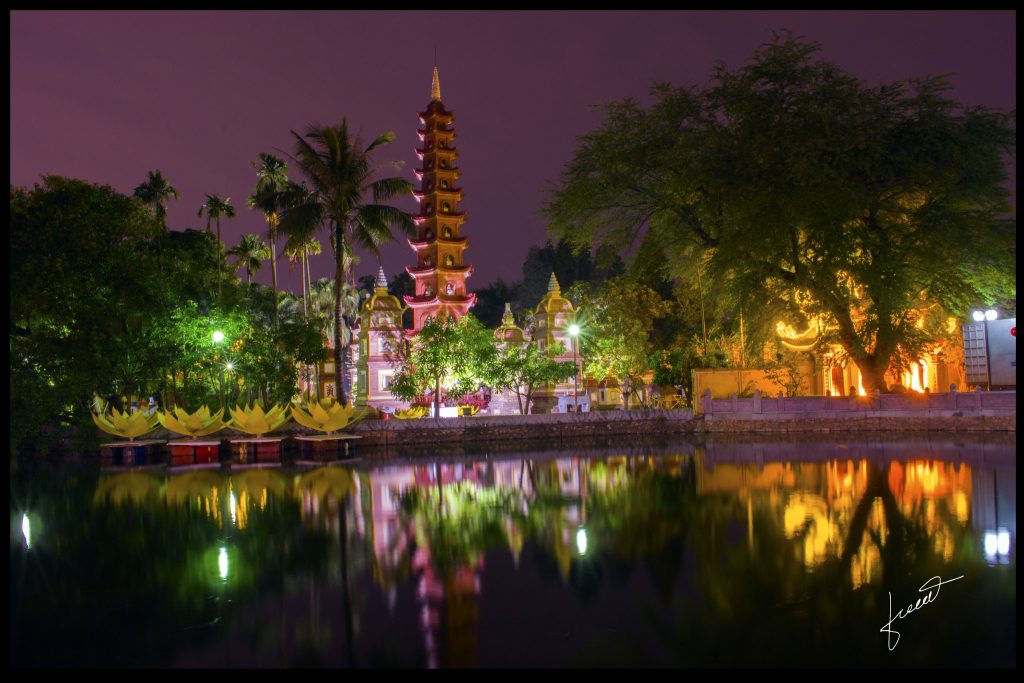 Located near the West lake, the pagoda here is the oldest Buddhist temple in Hanoi so for tourists, it is a must visit spot. On the grounds here, there is a Bodhi tree under which Buddha sat and seeked enlightenment which has become a tourist place.
At the main shrine, the visitors are given incense to be burned. Visitors to the shrine also give offerings like food or small amounts of money as a present for the gods to give themselves good luck. Incense is burned to send wishes to the gods and to receive good luck in return.
In the Trấn Quốc pagoda they also worship female Buddhas, known as the "Mothers". Their shrines are in the front of the courtyard. The green Mother has domain over the mountains and forests. The white Mother has domain over the water. And lastly the red Mother has domain over the sky.These are some of the oldest gods or goddesses that have been worshiped in Vietnam and were in Vietnam before the Buddha.
Not far from Tran Quoc pagoda, traveller also can visit Quan Thanh temple.
Bat Trang Ceramic Village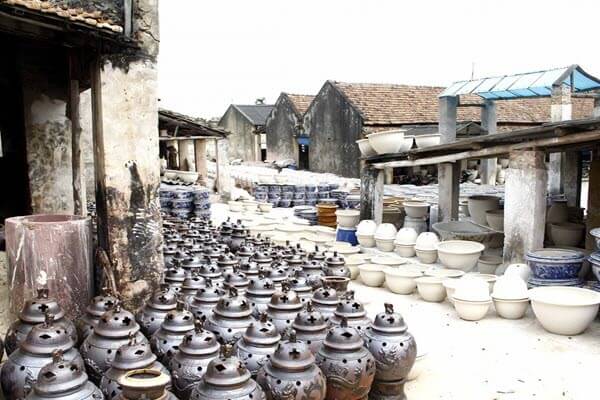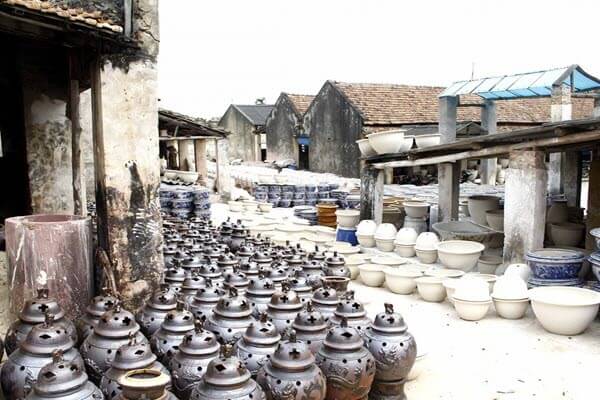 Bat Trang is a wonderful place where you can buy a number of handicraft and pottery goods. There are a number of gift & specialty shops available in this village that is famous for offering tea sets. The quality of the goods offered at Bat Trang Ceramic Village is amazing. This place is active in Hanoi since many years and is preferred by tourists as well. The big market area in Bat Trang Ceramic Village can be visited in order to savor some wonderful delicacies. There are tour packages that can be accessed so as to explore Bat Trang Ceramic Village at ease. You can plan a trip with your friends or family so as to enjoy this excellent market.
That's one of the reason why Hanoi is a great place to experience both traditional and modern Vietnamese culture. The unique blend of local and international flavors makes Hanoi an exciting, even magical, place to visit.
Thank you!
The post are aggregated by: Hanh Nguyen