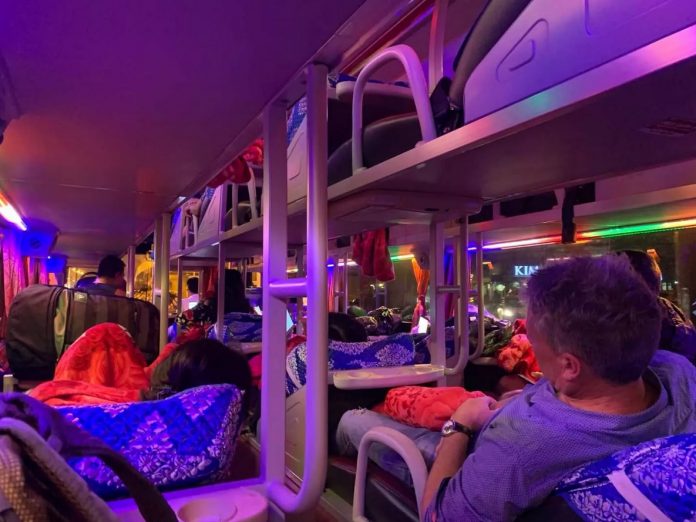 Asia Unique Travel provides you with a reliable, safe, and comfortable shuttle service between Hanoi and Sapa. With the construction of Hanoi – Lao Cai Highway, it will take only 6 hours now to travel from Hanoi to Sapa or vice versa. During the transfer, you will have one short break to relax and buy food or drinks. Hop aboard a cozy sleeper bus, enjoy WiFi and blankets through a pleasant journey.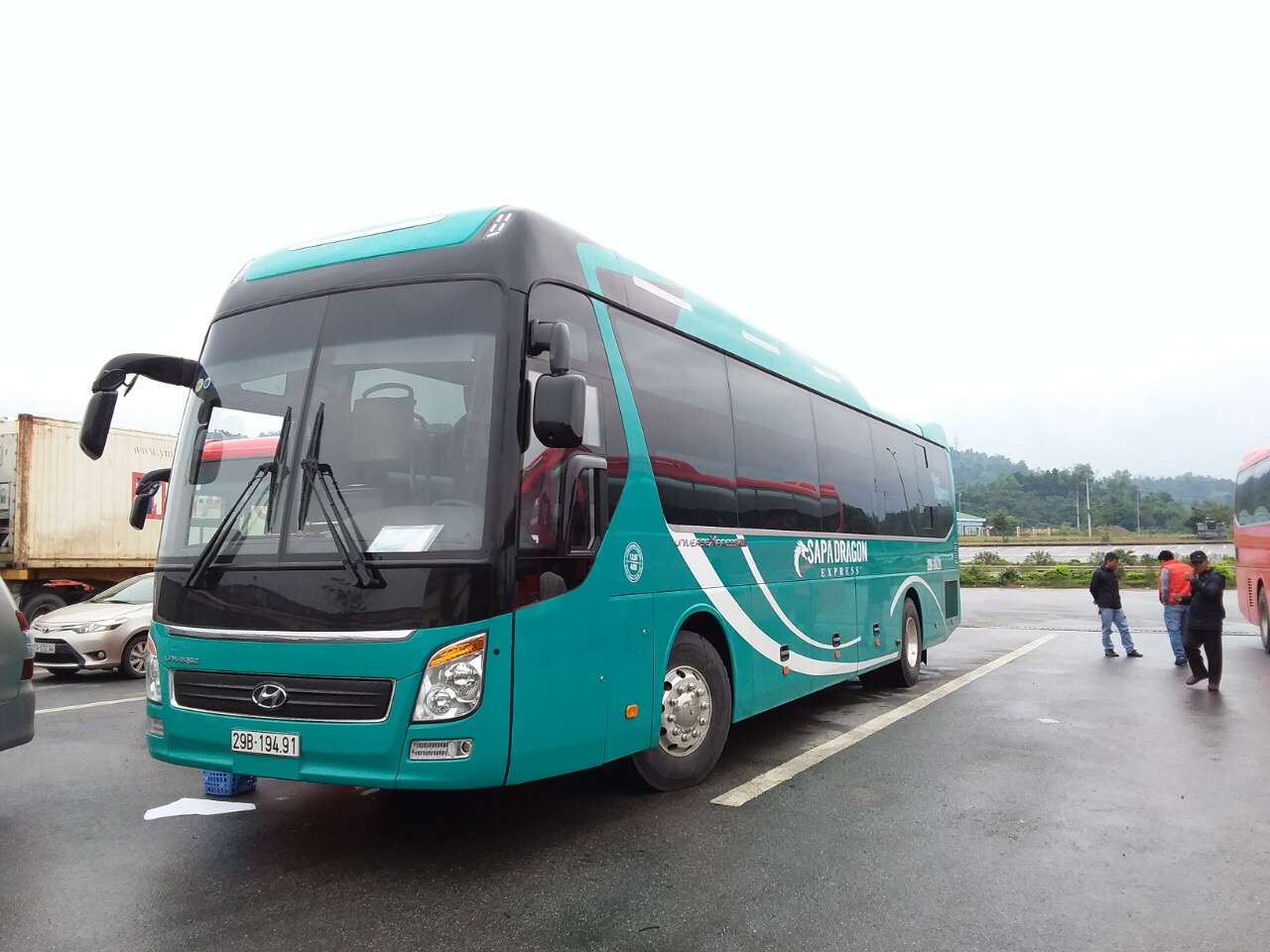 ・Travel comfortably inside an air-conditioned sleeper bus with WiFi
・Get picked up at your hotel in downtown Hanoi
・Receive complimentary bottled water and blankets
・English speaking staff
・Duration: 6h
Explore Sapa, one of Vietnam's most popular trekking bases. Take this convenient sleeper bus from your hotel in Hanoi Old Quarter and travel to Vietnam's beautiful countryside.
* Departure Time:
Transport from Hanoi to Sapa: 21h10-21h40 at your hotel in Hanoi Old Quarter
Transport from Sapa to Hanoi: 15:00 – 15h30
* Pick up place from Hanoi
Your hotel in Hanoi Old Quarter
80 Tran Nhat Duat, Hanoi
Drop off place: Sapa City Center (near Sapa lake)
* Pick up place from Sapa
35 Thac Bac street, Thanh Binh Hotel
Drop off place: Hotel in Hanoi Old Quarter or 80 Tran Nhat Duat, Hanoi
* Price: 200.000VND/pax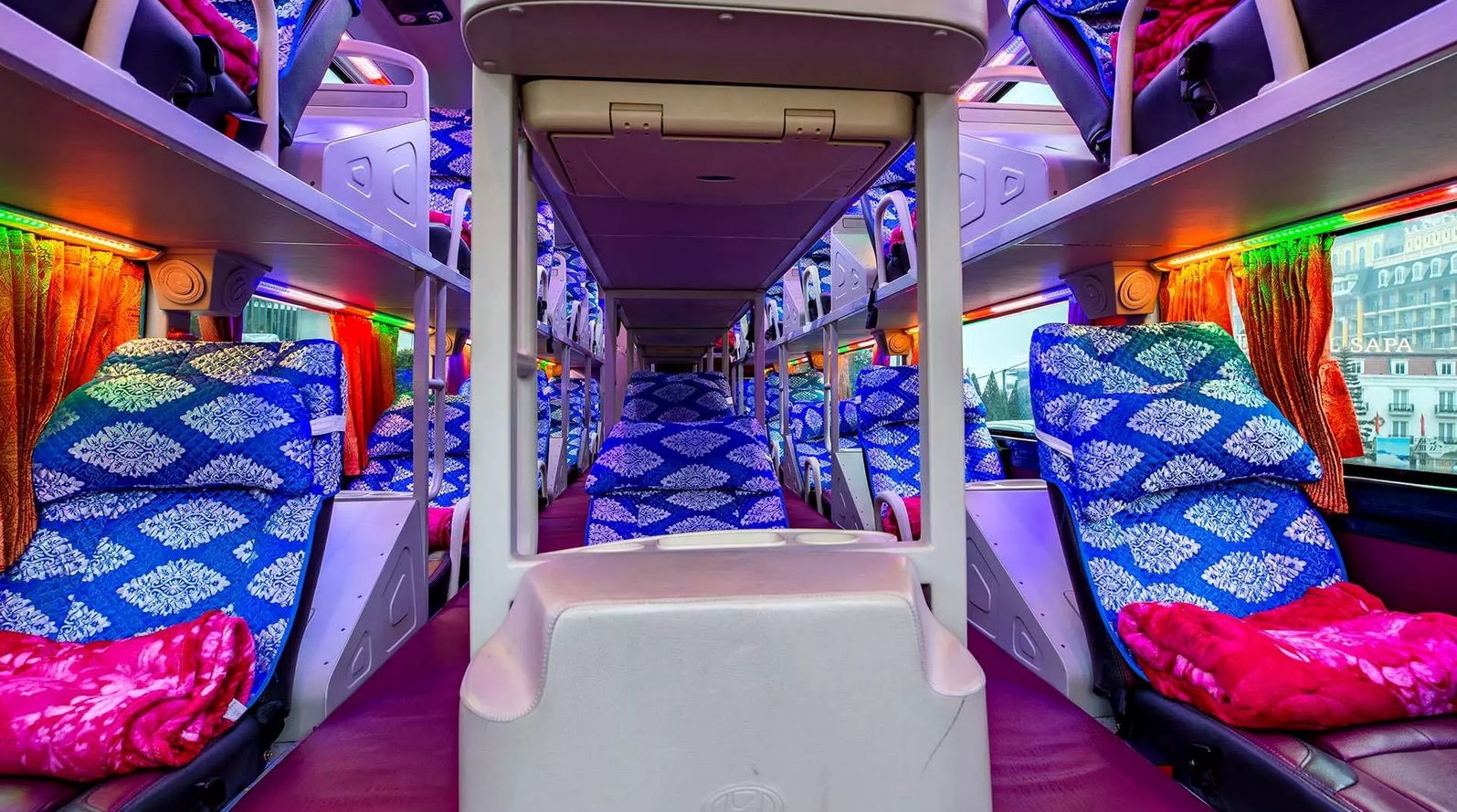 Click for more our transfer services:
Hanoi airpott private transfer to Old Quarter
Private & Shuttle Bus transfer from Hanoi airport to Sapa
Private & Shuttle Bus transfer from Hanoi airport to Ninh Binh
Private and Shuttle Bus transfer from Hanoi airport to Halong Bay