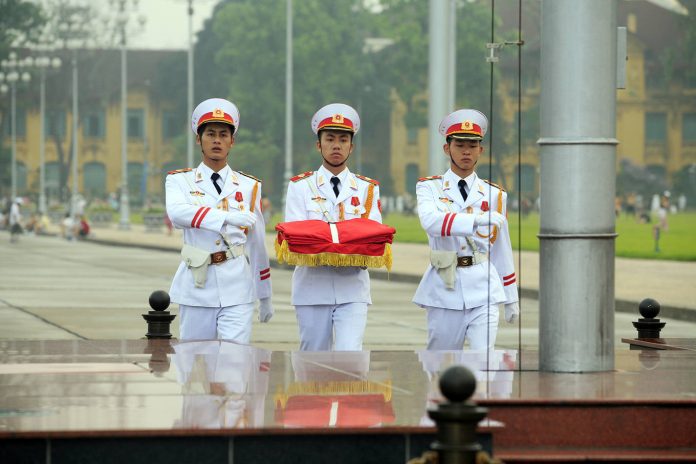 What happens at Ba Dinh Square at 6am and 9pm?
When you go to Ha Noi, other the famous monuments, you can experience
impressive moments of flag raising and lowering ceremony at 6am and 9pm
everyday at Ba Dinh Square with excited orchestra and national anthem ferformed
by militery solders in white uniforms.Interestingly, despite its solemnity during the
moment of flag salutation rituals, the square is then back again a popular gathering
place for the locals: families who want a walk, elderly who want to exercise and
friends who want to hang out.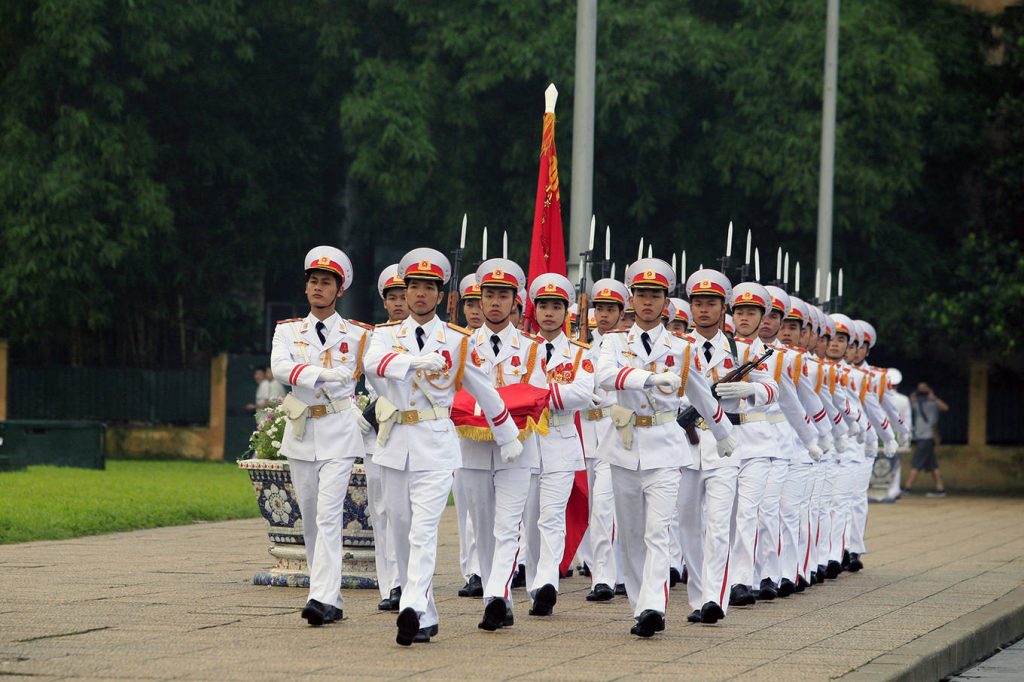 The flag raising ceremony is a national ritual of Vietnam which is carried out at 6a.m each day in front of President Ho Chi Minh Mausoleum. The ceremony was adopted by the Government in 2001 to mark 111th birthday of President Ho Chi Minh.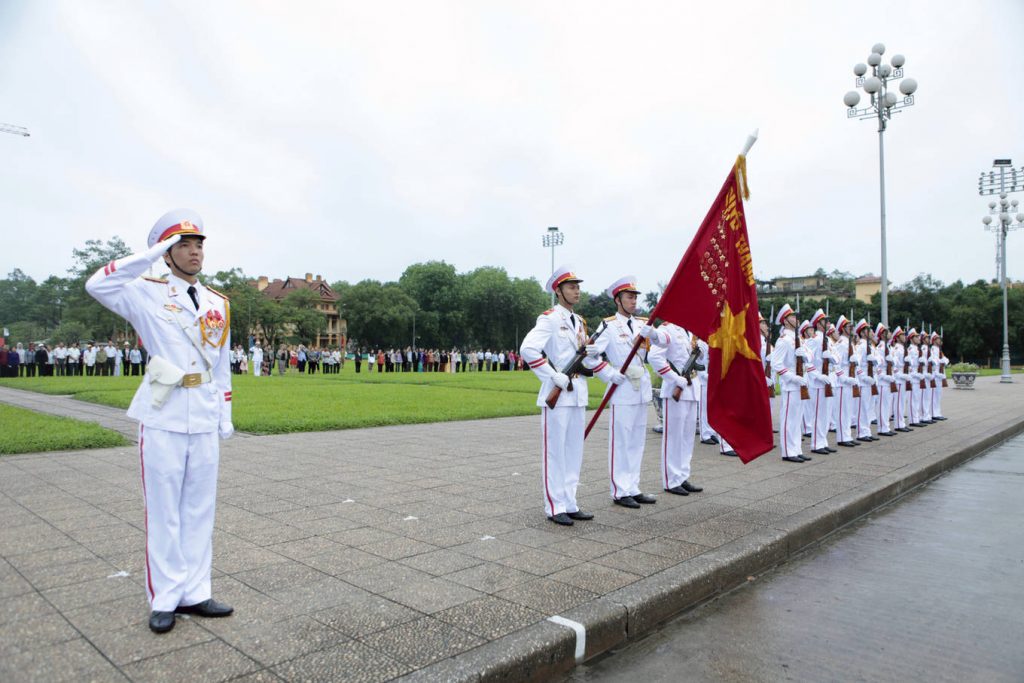 The delegation carrying out the flag consists of 34 soldiers, typically new soldiers of the Vietnam Armed Unit for National Liberation, the forerunner of the Vietnam People's Army.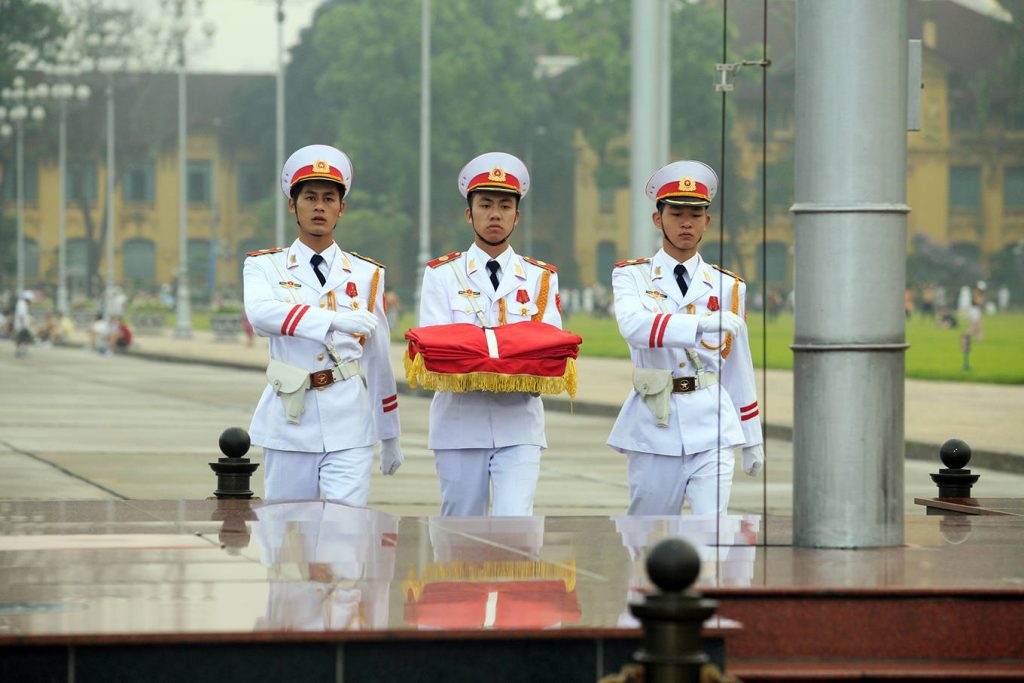 Three soldiers reach nearer the flag tower in preparation for the ceremony when President Ho Chi Minh Mausoleum opens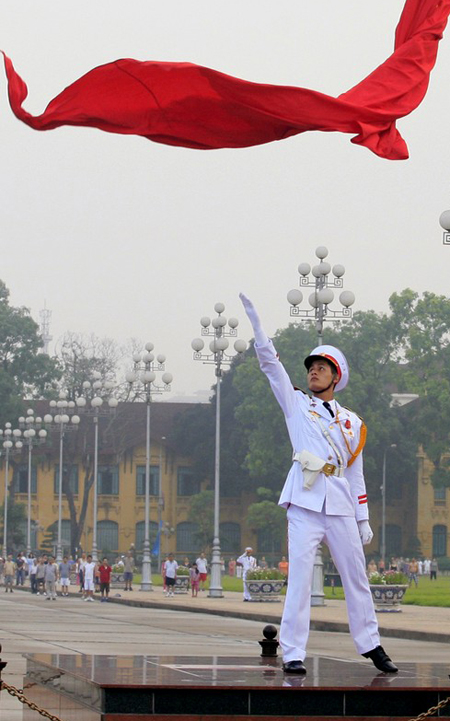 After a command, the flag is undone, flying to the voice of the national anthem. It is hung on the top of a 29 metre high tower.
The delegation walks around the mausoleum after ending the ceremony.
Similar rituals take place at 9p.m to start the flag lowering ceremony.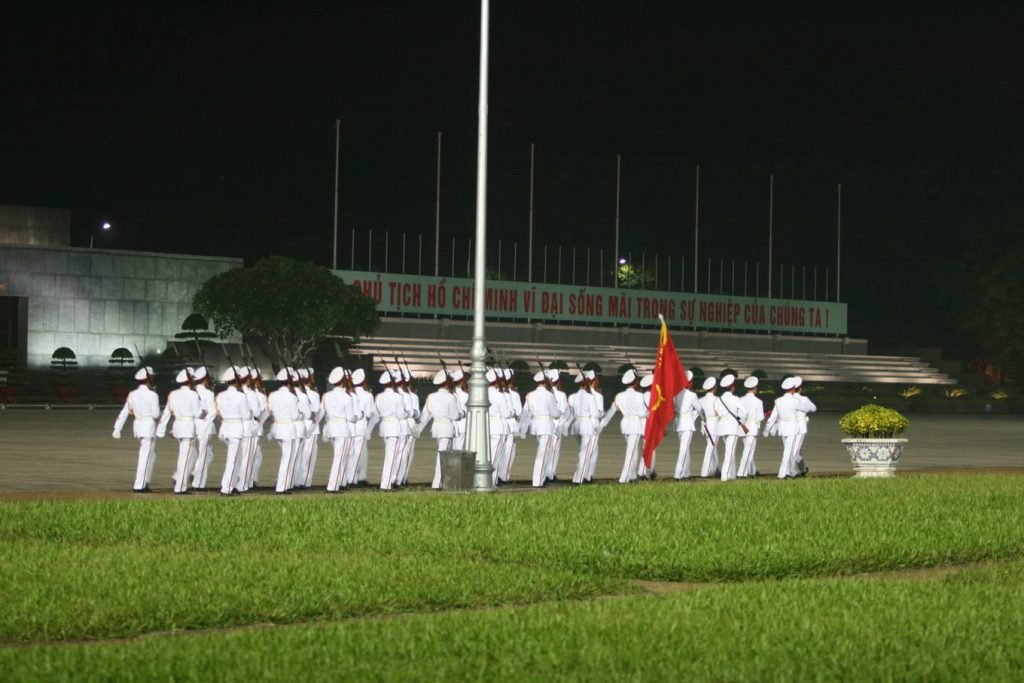 The 34-soldier delegation comes out from the right side of the mausoleum.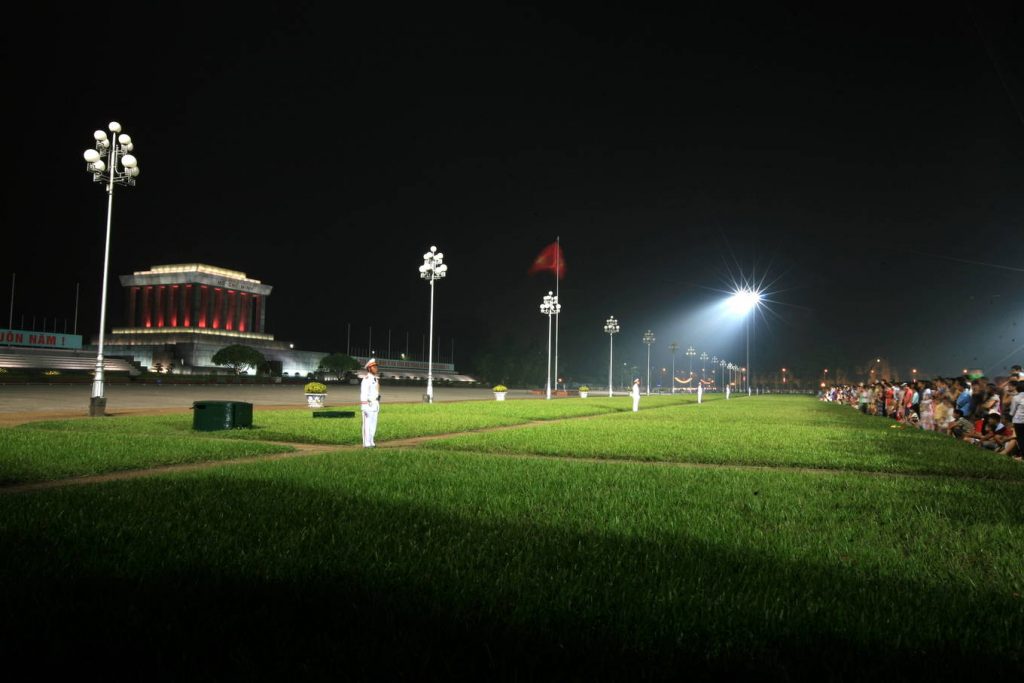 A large number of people and tourists witness the ceremony.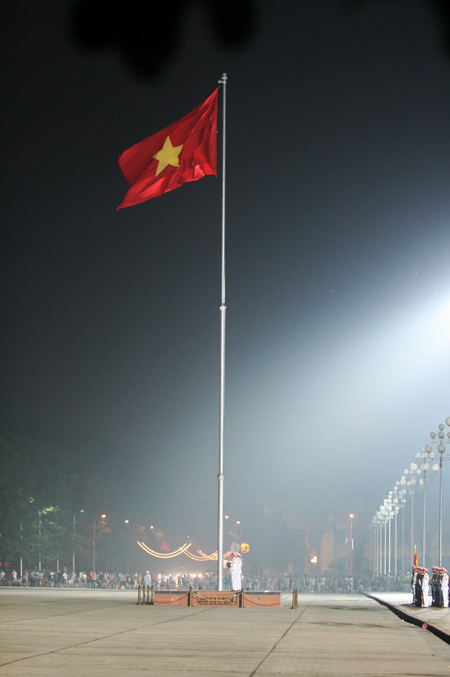 After being lowered, the flag is carefully arranged on the hands of soldiers.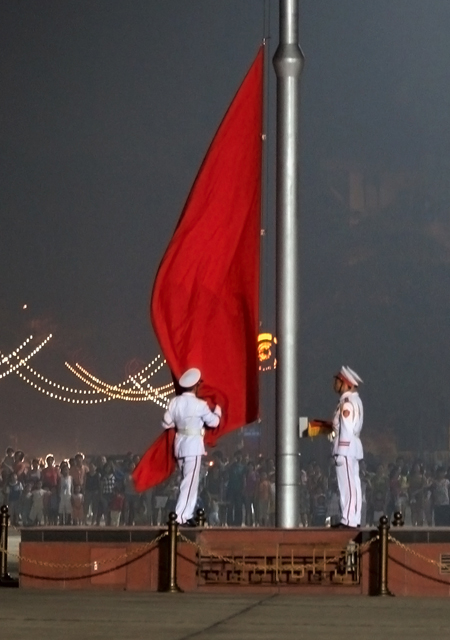 Source: Vnexpress.net