>> Read more: Floor plan of T1 & T2 terminal of Noi Bai international airport
Address: Noi Bai International Airport, Phu Minh Commune, Soc Son District, Hanoi
Phone: (+84) 04.3886.5047/ • Fax: (+84) 04.3886.5540
E-mail: noibaioffice@vietnamairport.vn
SITA: QQXH
Airport Code:
+ IATA code: HAN
+ ICAO code: VVNB
+ National passenger terminal (T1 station): 115.000m2, capacity of 15 million passengers / year.
+ International Terminal (T2 Terminal): 139.216m2, capacity of 10 million passengers / year (can be expanded to 15 million passengers / year)
Airport Level: 4E
Runway:
+ 11L / 29R (1A): 3,200m long, 45m wide
+ 11R / 29L (1B): 3,800m long, 45m wide
+ T1 aircraft parking area: about 230,000 m2 with 23 parking places
+ T2 aircraft parking area: 280,000m2 wide with 24 parking places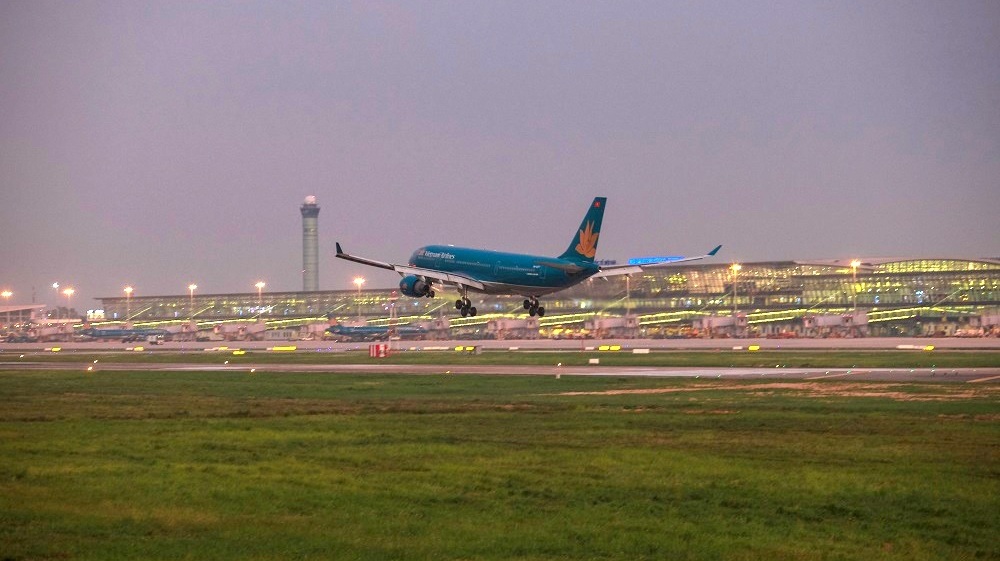 As a civil airport combined with military operations, in which the civilian area is located in the south and the military zone is located north of the runway, Noi Bai International Airport is allowed to receive flights. regular, non-scheduled, private aircraft, operating 24/24 hours.
Noi Bai International Airport was established on February 28, 1977 according to the Decision No. 239 / QD-TC dated 28 February 1977 by the General Department of Civil Aviation of Vietnam to meet the demand of transportation in national and international, serving the country's post-war reconstruction work and carrying out two strategic tasks: building socialism and protecting the socialist fatherland.
Noi Bai International Airport is an airport of the capital Hanoi. It is an ideal stopover point in the network of flights from Europe and the South. Asia to Southeast Asia, Northeast Asia, and Asia-Pacific – a potential economic boom. On the other hand, it is located in the relatively temperate climate of the North, together with many scenic spots that are particularly attractive to tourists. This is both a potential investment and a great advantage in competition with airports in the region to gradually invest in building Noi Bai International Airport into a trading port, a medium regional and world air transport hub.
From a station only a row of level 4 temporary, equipment is very rude to the passenger terminal T1, then T2 has a modern technology, advanced equipment and equipment. The flight is synchronously invested and increasingly modernized, capable enough to serve millions of passengers a year.
COMMERCIAL ENGINEERING GUEST HOUSE AND OPERATING CAPACITY
National Passenger Terminal (T1):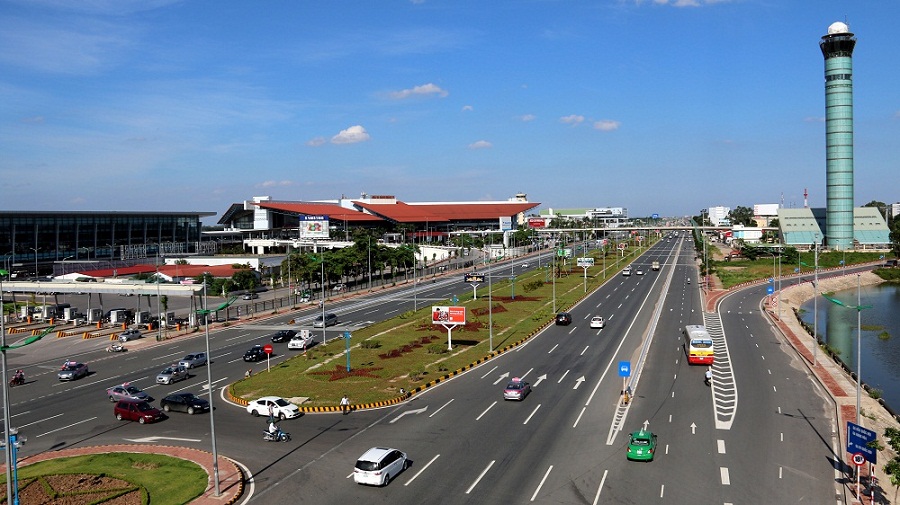 The domestic passenger terminal (T1) was put into operation in October 2001 with initial design including 04 areas: Hall A, Hall B, Hall C, Hall D with a total area of ​​90,000 m2. Serving 6 million passengers a year. By the end of 2013, Hall E (extension of T1 passenger terminal) will be put into operation, bringing the total floor area to 115,000 square meters and service capacity of 15 million passengers per year. At that time, Noi Bai International Airport served 12,825,784 passengers, surpassing 42% of the total designed capacity.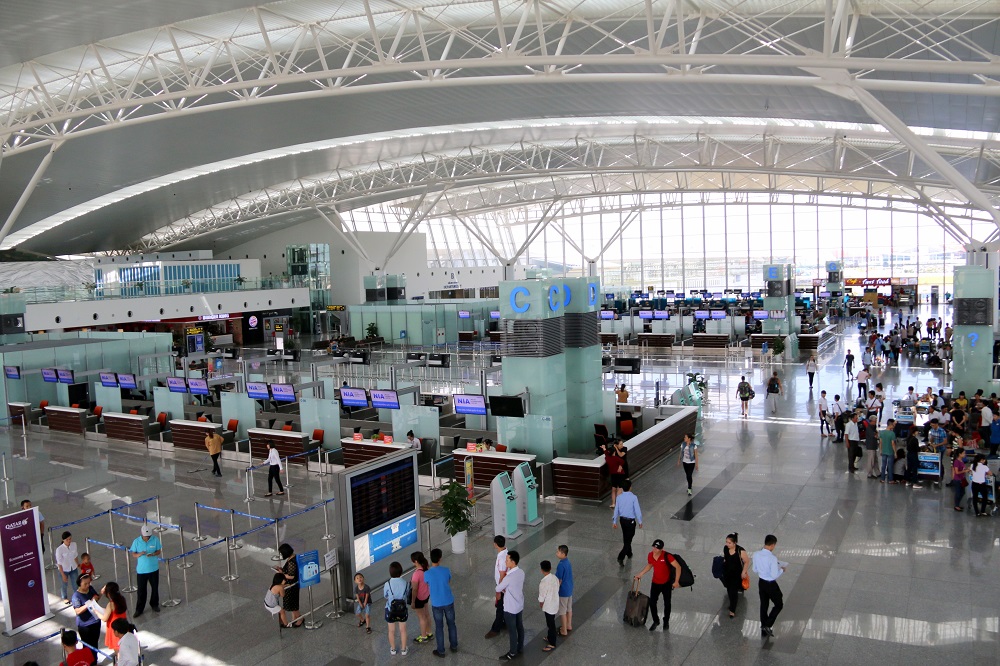 From December 31, 2014, T1 passenger station only serves domestic flights (all international flights are operated at T2 passenger terminal).
– Procedure Counter: 98 check-in counters are located in Halls A, B, E, and there are 4 check-in counters for passengers with no checked baggage.
– Conveyor belts: There are 08 conveyors for luggage arriving at passengers, in Halls A (03 conveyors), Hall B (03 conveyors), Hall E (02 conveyors).
– Flight information display system: 210 screens are available at all necessary locations such as public lounges, check-in counters, lounges, aircraft lounges, luggage compartments etc.
– Aircraft outlets: 19 boarding gates including windows: 1, 2, 2A, 3, 3A, 4, 5, 6, 7, 8, 8A, 9, 9A, 10, 11, 12, 13, 14, 15.
– Station information counter: 02 information counters are located at the 1st floor, the central area – adjacent to the elevator of the T1 station and the 2nd floor of the hall.
– Medical Department: 02 medical rooms are arranged at the 1st floor of the hall A and the mezzanine floor, hall E.
– Lost luggage: 04 stalls of luggage, 02 stalls are located at 1st floor, A, B and 02 stalls at the 1st floor of Lobby E.
There are also service counters: tourist information, post office, newspaper, taxi, food store, department store.
– Outside the T1 Terminal, there are 23 parking positions, of which 07 are parking spaces with passenger bridges (including stops No. 15, 16, 17, 18, 19, 20, 21) and 16 No parking for passengers.
– Car parking: with an area of ​​17,000 m2, parking space with a maximum capacity of 373 cars of all kinds from 04 to 45 seats during peak hours. At present, T1 terminal is being researched by the functional units, the project of repairing and upgrading the infrastructure system in order to improve the capacity, improve and improve the quality of passenger service. Noi Bai International Airport.
International Terminal (T2):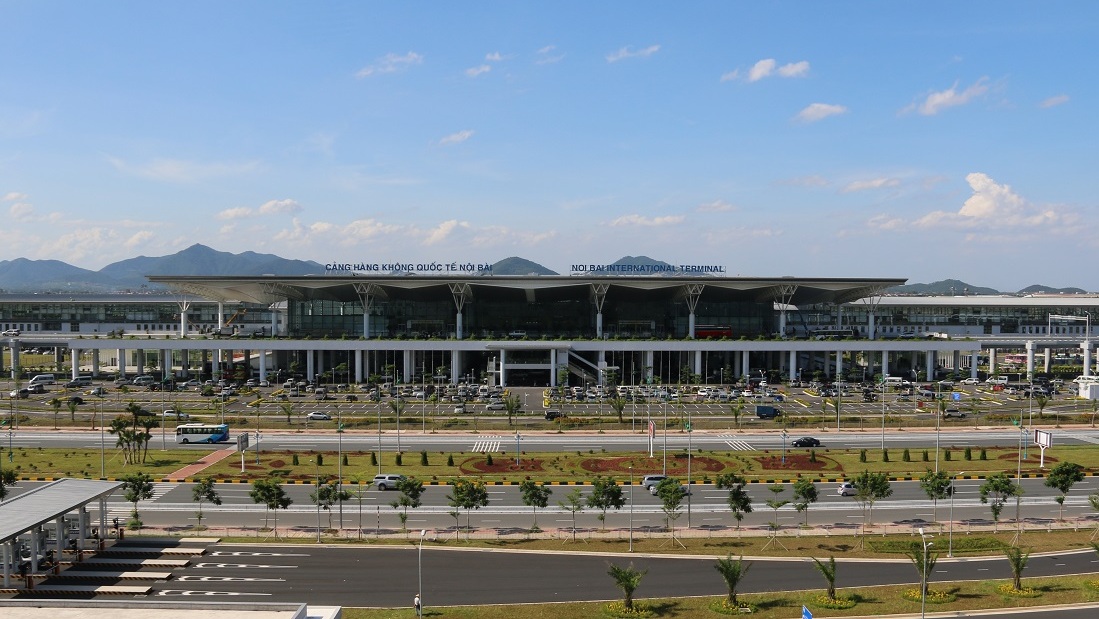 T2 passenger terminal was officially put into operation on 25/12/2014. The station is designed with 4 floors (excluding basement) in the form of wings with the idea of ​​harmony with nature, taking full advantage of natural light, energy saving with the length of 980 m, height 29 m , total area of ​​139,216 m2, capacity to serve 10 million passengers / year (can expand to 15 million passengers per year).
Passenger Terminal T2 is fully equipped with modern and advanced aviation technology: Baggage Handling System (BHS) including Central Control Room and 04 Subsystems; Airport Security Systems (ASS) has five levels of screening, including automatic detection and detection of explosives; Passenger Bridge System (PBB) consists of 14 bridges connected to VDGS, BMS building management, FIDS flight information system.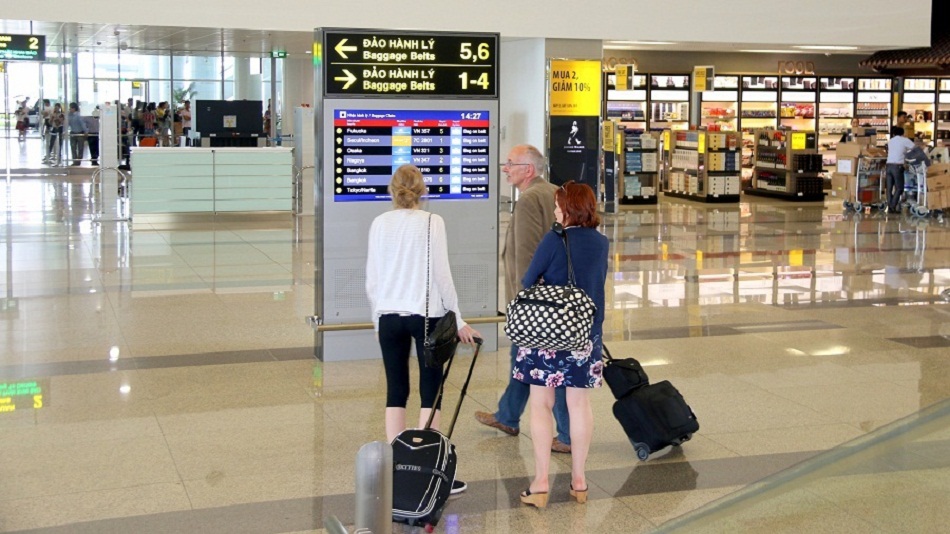 At each passenger demand, there are 2 telescopes and synchronous equipment for GPU, PCA, PWS; 18 automatic landing gear and 22 aircraft landing positions (ASIS); 283 flight information screens are provided at all necessary locations such as public lounges, check-in counters, lounges, aircraft lounges, luggage compartments; 96 air ticket counters and 10 Kios Check-in for self-check-in; The master clock system is equipped with a GPS receiver to synchronize the time signal from the satellite to the timers, ensuring accurate time synchronization with airports around the globe.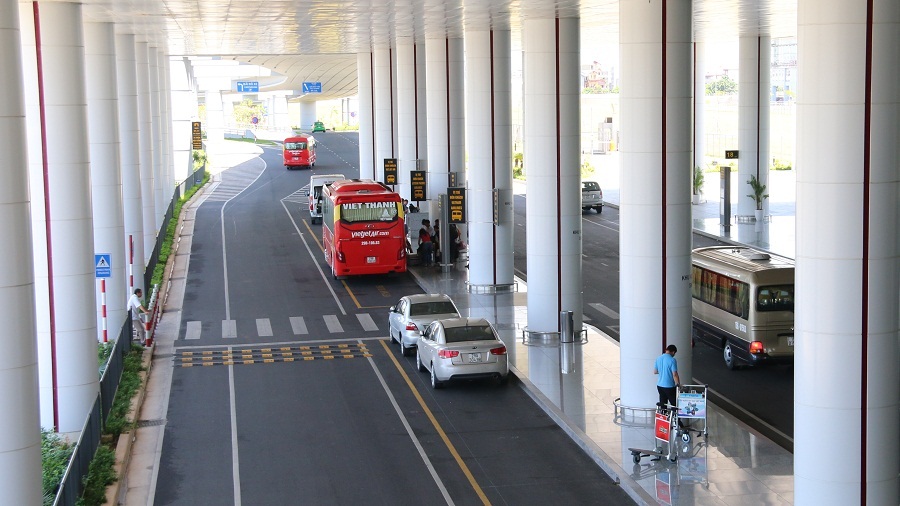 The CCTV system is connected to the ACS door system; The 41-zone PAS system is equipped with a noise-sensitive microphone and self-adjusting sound intensity; The public television system (PTVIS) is capable of broadcasting different programs in different areas and is capable of broadcasting multiple content from multiple program sources at a pre-set schedule; The ACS is located at the dividing line between the different security subdivisions, monitoring access to / from the control door by reading and recognizing the magnetic card that has been issued. play; The wireless internet system can accommodate up to 32768 users at the same time; 22 flight attendants help move passengers, staff and freight along the two long wings of the station; Underground Fuel Tanks (Valves are installed in the apron, the fuel tank connects the valve hole to the aircraft).